Entrepreneurial and inspirational women
Although there are many people we could focus on, we want to give you a bit of Kim-spiration… Kim Kaewkraikhot is our owner and chef director here at Thai Leisure Group.
Kim didn't have the easiest of upbringings in Kirimart Village, Thailand. She lost her father and brother at a young age and had limited access to education however she always had a passion for food and loved cooking at home with her mum.
"It was very different growing up in Thailand. Times were tough but I had a big family and we would always work together. We loved to go out fishing and cooked together as a family – I think deep down I always knew I wanted to work with food."
At the age of 15, Kim left her village for the bustling streets of Bangkok, where after setting up her own garment factory she went on to opening her own small Pad Thai cart in 1993. Kim's Pad Thai recipe is our most loved and is used throughout all Thai Leisure Group sites!
A few years later, Kim was working on her infamous cart when a group on Englishmen came to try to it out. Martin, her now partner, was visiting Thailand on holiday when he convinced his friends to try out this Pad Thai and he fell in love. In 1999, Kim moved to the UK where she started off working as a waitress and kitchen porter then set up a Thai restaurant with her twin sister. This partnership came to an end and in 2004 Martin and Kim started their journey of bringing their vision and dream to reality – opening their first restaurant Chaophraya in Leeds, Martin's home town.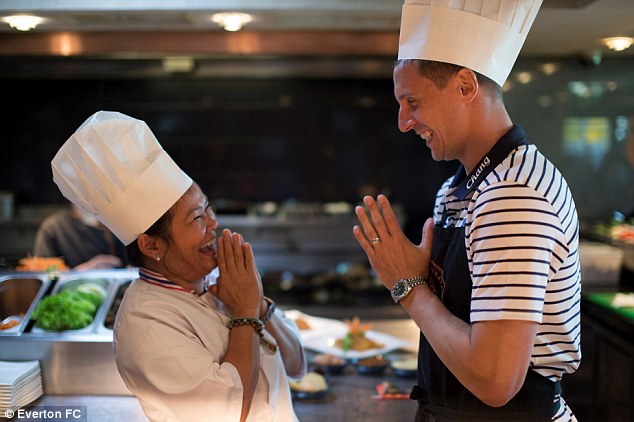 There are now nine Chaophraya restaurants across the country and 18 sites under the Thai Leisure Group umbrella. Although Kim is an extremely successful business woman she started her multi-million empire from scratch, and this is something we find a true inspiration. Kim ensures that the dishes on her menus are made from only the most authentic Thai recipes and those of which the Thai and the British palettes can enjoy together.
To recreate these dishes, the majority of our chefs are Thai so not only has Kim brought a flavour of Thailand to the UK, she has created hundreds of jobs nationwide.
Kim visits Thailand regularly to see family and to bring back innovative and traditional ideas to Chaophraya to ensure that we keep our position as the leading Thai restaurant group across the country. Kim and Martin both still love eating from the street food sellers in Bangkok when they visit Thailand.
"I try to go back once a year as my mum still lives over there so I like to spend as much time with her as I can. It's great to go to all of the street vendors and new restaurants then go home and try out the dishes for my mum."
We love that Kim cooks her recipes for her mum before bringing them over to the UK – another seal of approval!
"Martin and I always had a dream of owning our own restaurant and we are so lucky that this came true. I still pinch myself now, I can't believe we have 18 restaurants across the UK. Follow your heart and trust your instinct, times can be challenging but it is always worth it."
We're so lucky to work with such an inspiration, admirable and entrepreneurial woman, thank you Kim!
Team Chaophraya